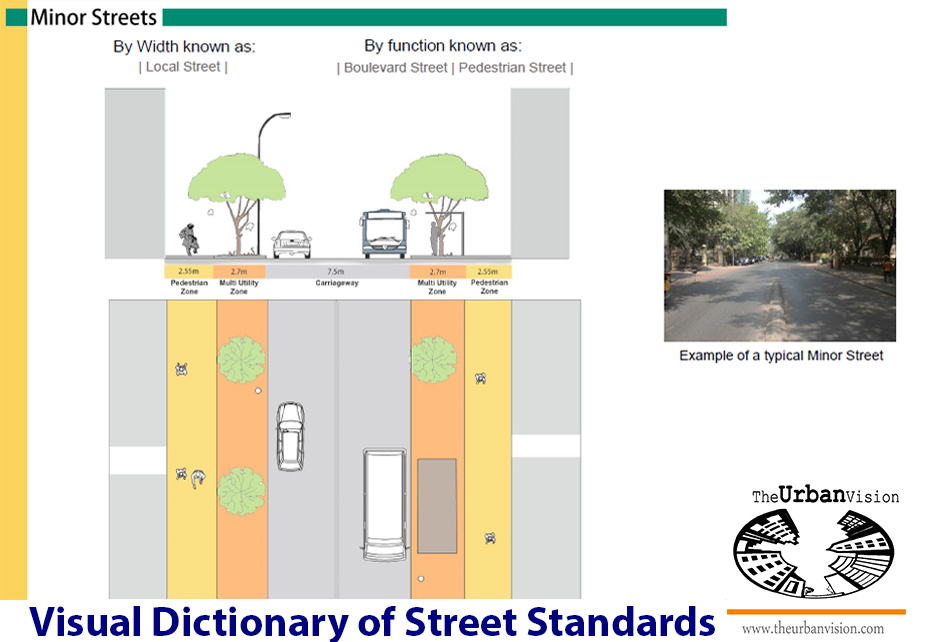 "The Street hierarchy ranging from major to minor roads are an organizing element in urban planning and design based on functions & capacities. Minor streets are link between the main streets and the residential part of the city with local pedestrian movement. By width it is known as local streets."
About: | Visual Dictionary of Street Standards| "To design a street according to its probable use is a reasonable but uncommon practice." said the City of St. Louis Plan in 1917. We strongly believe the streets, squares, and public spaces form the vital element in any neighbourhood & city. They are the single most important component that add to the liveability of the city. Visual Dictionary of Street Standards visually depicts the various components of a Livable Streets
This is part of Visual Dictionary of Livable Streets which was developed by the 2016 Fellows as part of our Young Urban Leaders Program. Credit : Priyanshu Sharma, Sneh Salot , Shruti Punjabi.