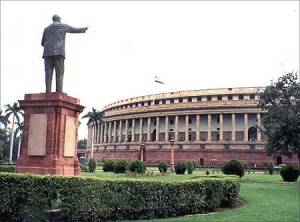 Having been associated with the real estate industry earlier on in my career, I had to deal with immense level of corruption first hand. I had to see that bribes needed to be paid at various levels to get approvals at every stage of the building process. I believe that the criminalization and corruption in India's real estate was due to a systemic failure. The toxic License Raj might have vanished from some sectors of the Indian economy but it is well and truly alive in the Indian real estate. From buying land to getting building completion certificates, the lengths that the real estate industry has to endure to complete a project is outrageous. Mumbai, for example, has a multi-stage building approval system and requires over 50 certificates before completion of a project, which can take anywhere from 24 months to 36 months. This level of red tape, along with regulations that are vague, allows politicians or bureaucrats to use their discretionary powers (read corruption). There is a desperate need to fix our rule of law & governance systems and make them more transparent and simple. It's a crucial issue that is at the heart of ensuring good governance in multiple sectors especially in the area of urbanization that's at the heart of our work at The Urban Vision.
So even as I have been an ardent supporter of the Anticorruption Movement in India as a wonderful step in the right direction, I am going to raise a few points that are concerning.
I don't have answers to some of these burning questions. In fact, I am not very clear of my own position on these issues at this time. But I would love to see some sense of civility & balance in these debates from all the parties concerned. We are trying to build a gigantic institution. Let's not do it in haste. Let's get the best constitutional / legal experts from around the world to contribute to making it the best.
I will also say that it's a momentous time for us as a democracy. I am very proud of our democratic values. Looking at all the authoritarian regimes around the world makes me extremely grateful towards our founding fathers who have ensured that we are a democracy today. Let's not take that idea for granted. Let's not take those historic struggles for granted. We could have easily been a Egypt, Tunisia , Zimbabwe or a Pakistan, if not for the democratic values that our forefathers pursued.