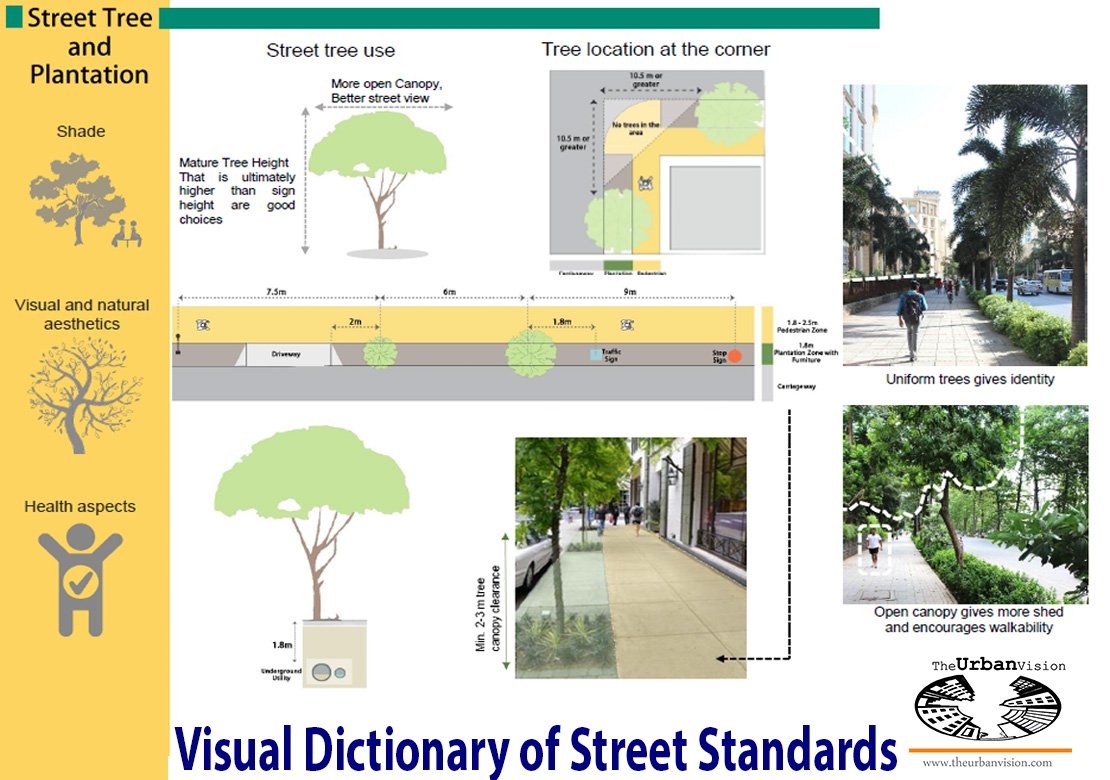 Street trees brings multiple benefits to cities by helping the environment as well as the quality of life of residents. It deflects the sunlight and reduces the heat effect caused by pavements and buildings. Street trees also encourages walkability.
About : | Visual Dictionary of Street Standards| "To design a street according to its probable use is a reasonable but uncommon practice." said the City of St. Louis Plan in 1917. We strongly believe the streets, squares, and public spaces form the vital element in any neighbourhood & city. They are the single most important component that adds to the livability of the city. Visual Dictionary of Street Standards visually depicts the various components of a Livable Streets
This is part of Visual Dictionary of Livable Streets which was developed by the 2016 Fellows as part of our Young Urban Leaders Program. Credit: Priyanshu Sharma, Sneh Salot, Shruti Punjabi.